A Downtown Location connected to major Tourist Spots
The most popular transit points from Hotel Merwara Estate are Ajmer Junction (Station code: AII; Approx. 1.8 kms), Roadways Bus Stand Ajmer (Approx. 2.4kms) and Kishangarh Airport (IATA: KQH; Approx. 32 kms).
Ajmer remains a popular tourist attraction, in addition to being a pilgrimage centre for both Hindus and Muslims. Ajmer having, Kishangarh, the biggest Marble hub in Asia, the world fame Ajmer Sharif Dargah, the ultimate Pushkar Tirth, Ajmer Jain Temple, and Mayo College, being the regular visiting place for tourists, marble businessmen, artists & educationist. Hotel Merwara Estate is in proximity to some popular tourist attractions and other places of interest in Ajmer. The most popular tourist attractions nearby are Ajmer Sharif Dargah (1.8kms), Soni Ji Ki Nasiyan (500 meters), Nareli Jain Temple (16.9 kms), and Pushkar (14kms).
Built in the 13th century, Ajmer Sharif Dargah is a Sufi tomb (dargah) of the revered Sufi saint, Moinuddin Chishti, located at 1.8 kilometers approx. from Hotel Merwara Estate. Made of marble and gold plating, the actual tomb is guarded by a silver railing and a marble screen. The shrine has Chishti's grave. and is popular among people of all faiths who flock here to have their prayers answered. While on his world travel, he was urged by Muhammad, in a dream, to visit India.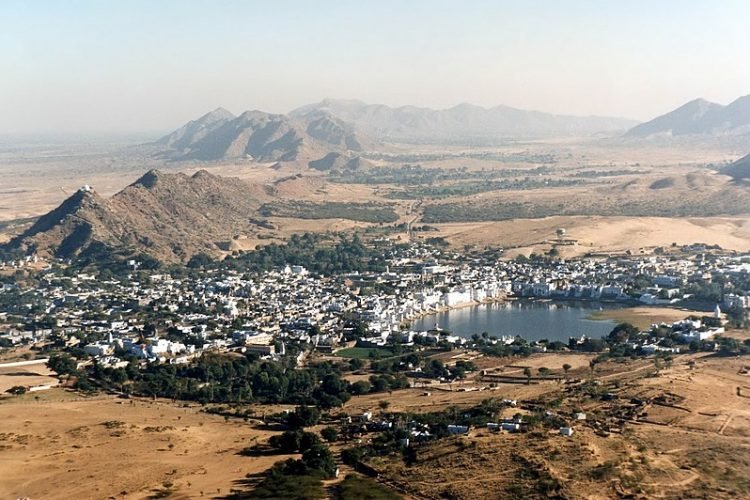 Situated 14 kilometers approx. from Hotel Merwara Estate, Pushkar is a pilgrimage site for Hindus and Sikhs comprises of many temples and ghats. Built during 18th century and before, most of the temples and ghats is located on the shore of Pushkar Lake. The most famous among Pushkar temples are red spired Brahma Temple, Rangji Temple and Savitri Temple. Pushkar is also famous for its annual fair (Pushkar Camel Fair) featuring a trading fete of cattle, horses and camels.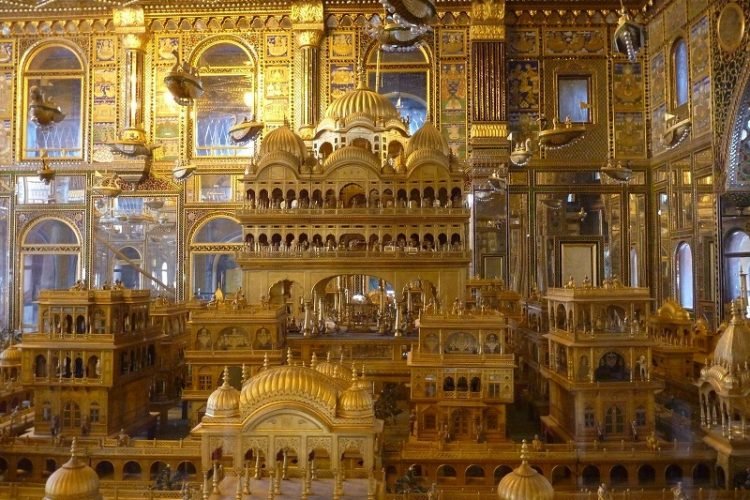 Built in the late 19th century, also known as Ajmer Jain Temple is an architecturally rich Jain temple. The temple is dedicated to Rishabhdev, first of the 24 tirthankara by Rai Bahadur Seth Moolchand and Nemichand Soni. The Ajmer Jain Temple uses 1000 kg of gold in the main chamber known as the Swarna Nagari "City of Gold" depicting several figures in the Jain religion. The temple is situated at a 8 minutes walk (500 meters approx.) from Hotel Merwara Estate.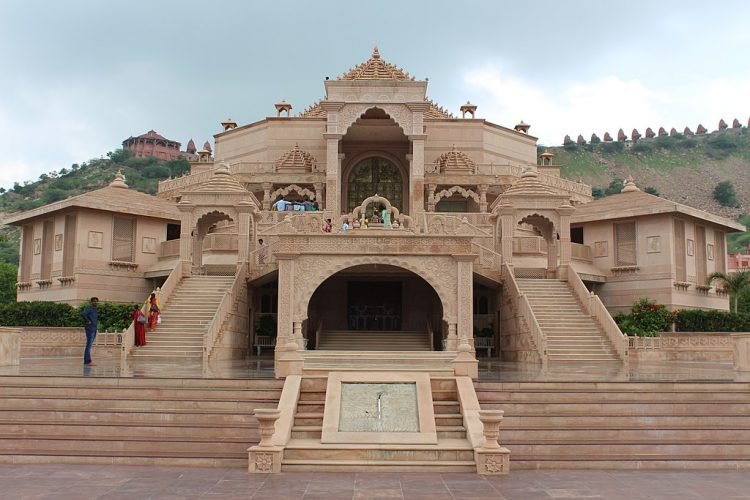 Situated 16.9 kilometers approx. from Hotel Merwara Estate, the temple is an important Jain pilgrimage site for Digambar Jains which is also known as Shri Gyandoaya Tirth Kshetra. This modern edifice is celebrated for being a perfect blend of traditional and contemporary architectural styles. The Nareli Jain Temple complex is situated on the Aravali mountain range and consists of 24 small Jinalaya for 24 tirthankars.
Situated at a 5 minutes walk (approx. 1 kilometer) from Hotel Merwara Estate, the white marble pavilions were erected on the south eastern embankment of the beautiful Ana Sagar Lake by Mughal Emperor Shahjahan in 1637 A.D., known as Ana Sagar Baradari. There are five pavilions and a hamam (royal bath) which were a section of a pleasure garden named Daulat Bagh. There are Chowpatty and Jetty walkway next to Baradari to capture the scenic of the lake.
Situated 2 kilometers from Hotel Merwara Estate, It is said to have been built in just 2½ days and hence the name. This is one of the oldest (converted) mosques in India, and the oldest surviving monument in Ajmer. The Adhai Din Ka Jhonpda was originally built to function as a Sanskrit college but was later converted into a mosque by Sultan Ghori in 1198 AD. An impressive blend of Indo-Islamic architecture, the structure was further beautified by Sultan Iltutmish in 1213 AD.
Extra Perks When You Book Directly With Us